SA Canvas is an SMME that specializes in manufacturing canvas and PVC products, in South Africa. We manufacture various products for the medical industry from stretchers to laundry bags.
Medical Stretchers
These are material stretchers made from either cottonduct or PVC. The PVC material is durable, waterproof and easy to clean and disinfect, while the cottonduct provides a more comfortable experience. The stretchers are used to transfer patients from their hospitals bed onto the operating table and back again.
Type of Stretcher
This is made for a pole stretcher; poles are not included. There are pockets on either side which allows you to easily insert the poles to transfer the patient, once transferred the poles are removed. This stretcher requires two people, at the top and the bottom, to lift the patient.
Size of the Stretcher
The stretcher can be custom made according to the hospital's requirements, but the standard size is 600 x 1800mm.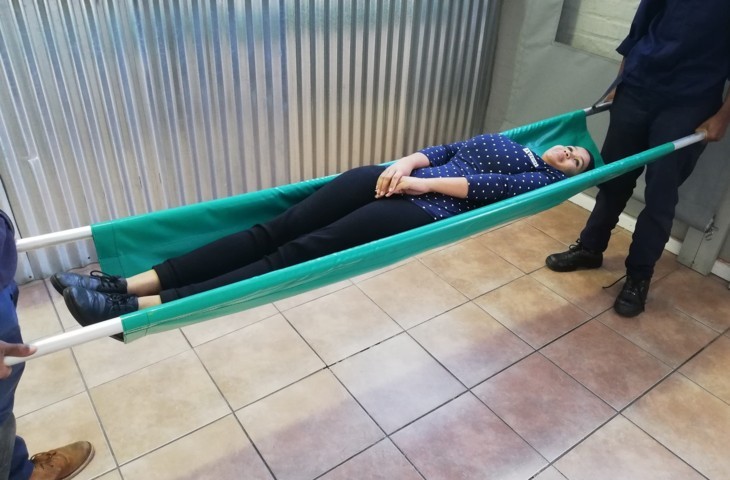 PVC Hospital Mattresses
Shaped foam mattresses which are covered in PVC, used in hospitals and emergency rooms. The PVC material used to cover the mattress ensures that the foam is kept dry while also allowing it to be easily cleaned or disinfected.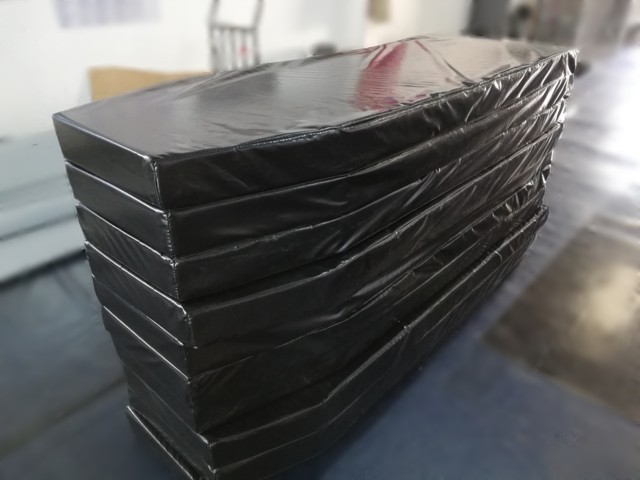 Laundry Bags
These are manufactured from PVC material, according to your specifications. Commonly used in healthcare and hospitality industry, to collect soiled, dirty and infected linen. The PVC material is waterproof ensuring that any bodily fluids are contained within the bag. Once the dirty linen has been removed the bag can be easily cleaned and disinfected.