Have you implemented the necessary safety measures in your business or factory?
We have recently dropped to a level four lock down in South Africa. This has allowed certain sectors of the economy to reopen but only if strict safety procedures/measures are adopted and put in place to ensure employee safety.
Besides providing each employee with a mask and sanitizer, you must also ensure that employees work at least 1.5m apart. In open plan offices or factories that is not always practical or possible. Physical barriers should then be placed between employees to prevent the possible transmission of the virus. We are able to manufacture divider screens in clear plastic or PVC, to be used for this purpose. Both materials are waterproof and can be easily cleaned or disinfected.
SA Canvas is an SMME specializing in manufacturing PVC and canvas products, most of which are custom made. We are located in Baakens Valley, Port Elizabeth but we can ship our products anywhere in South Africa.
Open – Plan Offices
Many modern offices are open plan to facilitate and encourage communication among employees. With the new COVID-19 restrictions this is no longer possible, and companies with open plan areas are looking for quick and effective solutions so that they can still work, safely. PVC or clear plastic desk or office dividers can be hung from the ceiling or mounted to a frame to create a barrier between employees. This provides a quick and cost-effective solution that is easy to implement, while also meeting safety requirements.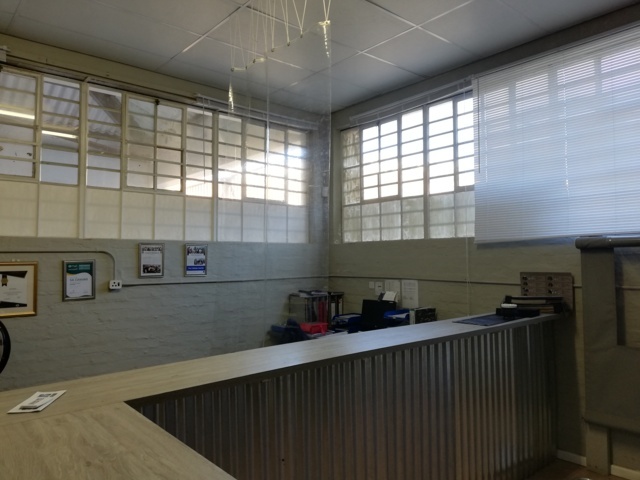 Factory
Most factories or warehouses are big open spaces, to facilitate production lines or the manufacturing of products. It may not be possible or practical to keep a 1.5m distance between employees. In these cases, factory partitions can be installed to prevent the possible transmission of the virus. The partitions or factory dividers can be manufactured in various sizes or designs depending on your requirements and factory set up.
Medical
Doctors rooms and hospitals are used to dealing with sick patients but have had to implement additional safety measures to prevent the possible spread of COVID-19. Doctors and medical staff may need to treat COVID-19 patients and it is important that barriers are in place to prevent the spread of the virus.
Sneeze screens can be installed at the reception area, of doctors' rooms, to protect admin personnel while dealing with patients. Medical screens can be manufactured to be placed between day/sick beds, in place of curtains as they can be cleaned/disinfected. Hospitals have had to create space for patients who have COVID-19 to ensure that the virus doesn't spread to other vulnerable patients in the hospital. Medical screens, manufactured from PVC or clear plastic, have been used to turn existing wards into isolation wards for these patients.
Click here to enquiry about divider screens or purchase them online.