Wanting to close your outdoor area? Here is everything you need to know!
Outdoor blinds, also known as patio blinds, are a great way to enclose an outdoor braai area or veranda, without having to install a permanent structure. They are versatile and can be rolled up, opening your space, during warmer weather or rolled down creating additional outdoor space during cold or rainy weather (let the braais continue!).
There are a few decisions that you need to make before purchasing a blind, namely: the system to be used, the material and the colour. Each of these choices have been broken down in the sections below.
Step 1: The system
You get two different systems: the crank and the pulley system. The pulley system is the most affordable option and includes zips on either side of the blind. The benefit of the zips is that the area is totally enclosed. The crank system is the neater looking option as there are no zips, but it also means that the area is not totally enclosed. There will also be a gap (10-15cm) on either side of the blinds due to the cranks at the top.
Summary
Crank – neater and easier to roll up
Pulley – affordable and totally encloses the area
Step 2: Material
There are two options when it comes to material: ripstop canvas or PVC. PVC is a waterproof material and is the more affordable option (most of the blinds we install are PVC). Ripstop canvas is also waterproof but it is a waterproof coating. The PVC can be cleaned using sunlight and water, whereas the ripstop canvas can only be cleaned by hosing it down (any soap or scrubbing will remove the waterproof coating).
Summary
PVC – more affordable and easier to clean
Ripstop Canvas – more aesthetically pleasing but can only be cleaned using the hose pipe
Step 3:
There are various colour options available depending on the material chosen.
PVC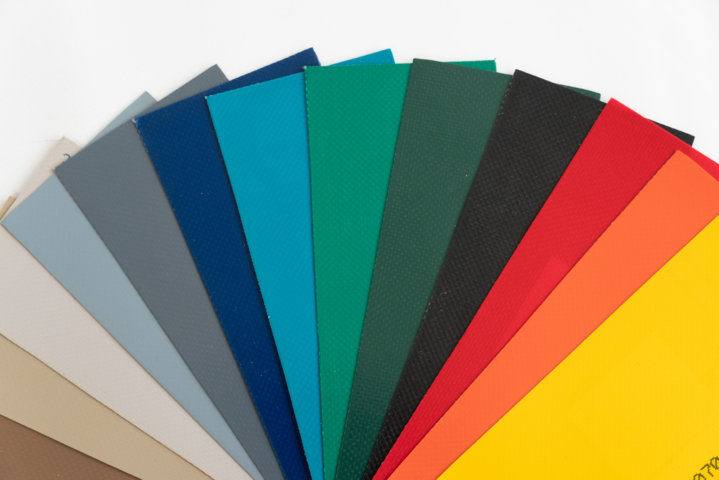 Colours (from left to right): brown, beige, stone white, grey, dark grey, blue, turquoise, green, olive green, black, red, orange and yellow.
Ripstop Canvas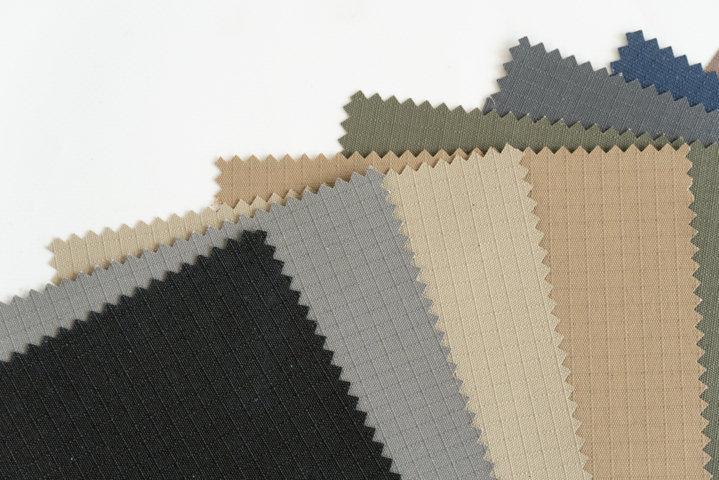 Colours (from left to right): black, grey, sand, beige, olive green, charcoal, navy and autumn (brown – not displayed here)